Tech
Connect Bluetooth Headphones to a TV
Bluetooth headphones are so in use these days; they just need a source device to connect to. Ever wondered that can you connect bluetooth headphones to tv? Yes, you can, and very easily without putting in much effort. But connecting Bluetooth to Bluetooth these two devices is only possible when you have Bluetooth-supported tv. We are going to be discussing the ways of connecting the Bluetooth of these two devices easily. And if you find this blog helpful, you can tune in for more relevant, informative topics.
Can you connect Bluetooth headphones to tv?
First, the question arises if you can connect your Bluetooth headphones to your tv. Yes, and that is possible in direct or indirect ways.
Directly you can pair up and connect both these devices' Bluetooth. And in case your tv does not support the Bluetooth feature, then you use the indirect method, which involves using a Bluetooth transmitter or another device.
But nowadays, every tv has a Bluetooth connectivity option. So, people mostly opt for a direct Bluetooth connection method that is relatively easy and can be followed on the go.
Let us quickly jump to our next important section of this blog: how to connect Bluetooth headphones to your tv.
How can you connect Bluetooth headphones on tv?
It's very easy to connect Bluetooth headphones on tv. First, you need to check if your tv supports the Bluetooth option. If yes, then just open up the menu on the TV with the remote control and search for the Bluetooth option. Please turn it on and, on the other hand, keep the Bluetooth of your headphones on. Now pair up both Bluetooth and connect. After both devices are connected via Bluetooth, you can enjoy your favourite movie watching on TV with sound coming from the headphones.
You can get your hands on Soundcore Bluetooth headphones as they can easily connect to the Bluetooth of the tv and also last you longer.
This protocol is followed in the case of every tv that has Bluetooth options. So, one does not need to consider it a hectic activity.
What can you do with connecting both your devices?
With this thing of connecting the Bluetooth of your tv with the headphones, you can enjoy online gaming. Because you do not want to disturb others with your activity, it is best suited to do so. Also, watching movies and series becomes fun when you watch them on a big screen because watching them on laptops and mobiles is considered too mainstream nowadays.
Apart from that, it gives a theatre-like experience to the viewer as well. If your tv has the Bluetooth connection option, you just need to buy one good quality Bluetooth headphone. And the headphones can be used for other purposes as well.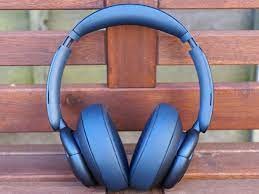 Final words:
While we have answered your question, can you connect Bluetooth headphones to tv with such an explanation? But you will understand it better once you try to do it yourself. If by any way you find this article informative for yourself, read more of such informative blogs on this page.