News
How Much do agents Normally Charge For An Australian Visa?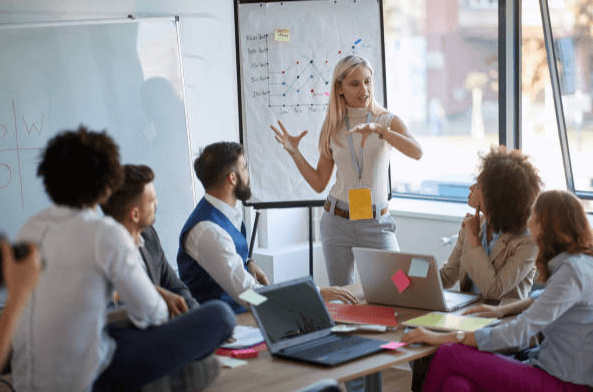 Are you considering applying for an Australian visa, or do you know someone who is? Knowing how much agents charge to help with the application process is an important part of the decision-making process. There are many agents that can help in obtaining a visa, but depending on their specialties – and your specific needs – rates may differ. In this blog post, we will outline the various costs associated with finding a professional agent to guide you through the Australian visa application process. Learn what they offer in terms of service and what kind of fee structure you should expect when searching for assistance.
Who needs an Australian visa and what are the requirements?
A visa is a legal document that grants entry and residence rights to foreign citizens in Australia. The type of visa you need depends on why you are visiting Australia, whether for business or pleasure. There are various types of visas available depending on the purpose of your trip, such as for work, study, travel, and family reunification. Each visa type has individual requirements, such as proof of health insurance, a valid passport, and a valid visa.
Common types of visas that allow foreign nationals to enter Australia
There are several types of visas that allow foreign nationals to enter Australia. The most common types of visas are tourist visas, student visas, working holiday visas, partner visas, and skilled migrant visas. Each visa has its own requirements and processing times, so it's important to research the different types of visas first before deciding on the one that best suits your situation.
1. Tourist visas-This type of visa is granted to people traveling to Australia for a holiday. It allows foreign nationals to stay up to three months in the country, and it can be renewed if necessary.
2. Student visas-This type of visa is for those wishing to study in Australia for more than three months and less than four years.
3. Working holiday visas-This type of visa allows foreigners to stay and work in Australia for up to two years, as long as they are between 18 and 30 years old
4. Partner visas-This type of visa is for those wishing to enter Australia with their partner or spouse.
5. Skilled migrant visas-This type of visa is for skilled workers who would like to live and work in Australia permanently.
How much do agents charge for an Australian visa?
Because of the long and tedious visa application process, you may need to retain the help of Australian immigration law services that can guide you through the entire process. The fees for these services vary depending on who you hire and what type of visa you are applying for. On average, agents may charge anywhere from $2,000 to $5,000 for Australian visa applications. This cost can often be broken down into smaller payments over time.
It is important to note that the fees you will pay for an Australian visa application may depend on the complexity of the case. For example, if your application is complicated due to criminal history or other personal issues, then you may be required to pay more than what has been outlined above.
In addition to the cost of an agent's services, there are also visa application fees that must be paid directly to the Australian government. This cost varies depending on the type of visa you are applying for and can range from $100 to over $1,200.
What is the process of getting a visa through an agent?
When you hire an agent to help with your visa application, the process typically begins with an initial consultation. During this meeting, they will ask you questions about your background and intentions for entering Australia. They will also advise you of any additional requirements that must be met before submitting a complete application.
Once the initial consultation is completed, the agent will be able to provide you with a detailed plan of action that outlines the steps needed for a successful visa application. This plan will include gathering all required documents and submitting them along with your application form. The agent may also help you to prepare for any visa interviews or other meetings related to the process.
Once the application is submitted, the agent will be able to monitor the progress of your visa application and provide guidance if there are any issues. In some cases, they can even help you to appeal a refused visa application.
Overall, the process of getting an Australian visa through an agent is time-consuming but it can often increase your chances of having a successful outcome. The fees for hiring an agent can be expensive, but it is often worth the cost if you want your visa application to go smoothly.
How to choose an agent that is right for you?
When deciding on an agent to help with your Australian visa application, it is important to take some time to research the different options available. You should always look for an experienced and reputable agency that has a good track record of successful applications. Some agents may specialize in one type of visa while others may be more generalist.
It's also a good idea to read reviews of agents online to get an idea of the quality of their services. You should also contact any potential agents and ask them questions about their experience and qualifications. This will help you to make sure that they have the knowledge necessary to provide you with the best advice for your visa application.
Finally, be sure to ask the agent how they will be able to help you if your visa application is refused. This will ensure that you are fully informed of their services and any additional fees that may apply in case of a refusal.
Conclusion
Applying for an Australian visa can be a complex and daunting process, but with the help of an experienced migration law agent, it is possible to get the outcome you desire. Just make sure that you do your research, ask questions, and read reviews to find an agent that is best suited for your needs. With their assistance and guidance, you may be able to increase the chances of your visa application being accepted.