Health
5 Tricks for Having Ghoulishly Glowing Skin this Halloween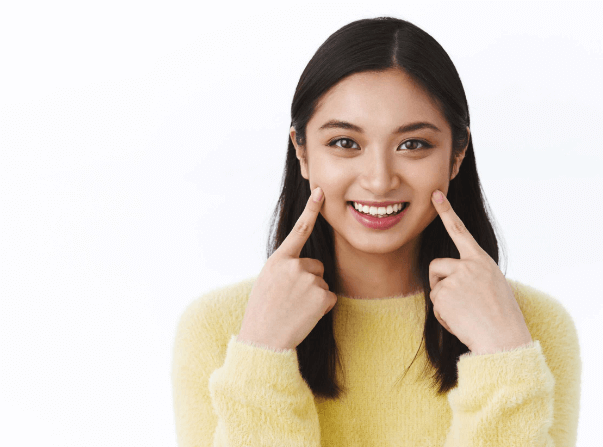 Like any other special event, you may spend weeks or perhaps even months preparing for Halloween. It's a unique and special holiday in that it's all about dressing up, but you'll still want to look and feel your best. And looking your best is about more than just having the perfect costume. A lot of great outfits are accompanied by a fresh face. This gives you the perfect base for a killer makeup look or any body paint that your costume might require. Or you can just rock your natural glow!
If you want to be prepared for Halloween, start taking extra good care of your skin now. Here are five tips for a ghoulishly glowing complexion this spooky season.
1. Work to Achieve a Clear Complexion
Before you can have a glowing complexion, you must have a clear complexion. It's completely normal to deal with skin imperfections like redness, dark spots, and acne. There are various reasons why you might deal with some of these common skin concerns. Trying to fix imperfect skin can be frustrating and time-consuming, but fortunately, there are solutions.
The road to achieving glowing skin will vary from person to person depending on skin type and concerns. Dark spots can be treated with tretinoin, microdermabrasion, or laser therapy. On the other hand, if you deal with redness and inflammation, hydrating and cooling products will be your best bet. And if you're dealing with acne or you tend to have acne-prone skin, be proactive and start using an acne treatment. Consistent use can ensure your face is fresh for the upcoming night of fright.
2. Swap Between a Gentle Cleanser and Exfoliator
It's important to have both a gentle cleanser and an exfoliator in your skincare routine if you want glowing skin. By gently cleansing your skin every day, you're removing dirt, debris, and other impurities that can cause breakouts. Invest in cleansers that contain hydrating ingredients so that you can achieve smooth skin and a glowing complexion.
For your daily gentle cleanser, look for a quality cleanser with excellent hydrating ingredients. Ingredients like glycerin, hyaluronic acid, and ceramides can make a real difference in the appearance of your skin. Use an exfoliator a few times per week and choose one that's gentle but can still remove dead skin cells. Neglecting exfoliation can make your skin look tired and dull. By making it a part of your regular routine, you'll have brighter, more radiant skin.
3. Use Vitamin C Serum Regularly
Vitamin C is a skincare favourite for so many, and it's no secret as to why. Not only does it offer wonderful anti-aging benefits, but it also helps to prevent sun damage. When used consistently, vitamin C serum can also diminish the appearance of fine lines, wrinkles, sun spots, and acne. Essentially, it improves the overall look and feel of your skin.
If you're looking for the glow factor, vitamin C can also be brightening. This powerful ingredient is proven to inhibit melanin production, the pigment responsible for cooler (i.e., dark spots and hyper pigmentation). Any skincare products with vitamin C as an ingredient are a good idea to incorporate. However, serums are best because they contain a highly-concentrated amount.
Pro tip: Don't forget the SPF! Just because vitamin C can prevent sun damage doesn't mean that you don't need protection. Sunscreen will make your products more efficacious and prevent blackheads.
4. Stay Hydrated and Lather on the Moisturiser
Hydration and moisturization are key to maintaining a healthy glow. This means incorporating moisturizing products into your skincare routine and drinking plenty of water. When you're doing both things, you'll have the beaming, glowing skin you've always wanted.
Moisturiser is a very important step in your skincare routine. Dry skin looks dull, so make sure you find a good moisturiser that deeply hydrates the skin. The product you use might change depending on the season and the climate. For example, in the summer, lightweight gel-based moisturisers will suffice. In the winter, you may want to opt for a heavy cream moisturiser that will provide that extra bit of hydration you need.
Bonus tip: Try using a hydrating face mask 1-2 times per week (especially during the dry winter months). Face masks help you to unwind and relax; plus, they have amazing skincare benefits!
5. Use Glow Products With Your Makeup
Last, but certainly not least, once you feel comfortable with your natural glowing complexion, don't forget about those extra products. The products that you use underneath your makeup can add that extra glow that you're looking for. So many brands are coming out with "flawless filter" products and glow primers to use before makeup application. There are even glow setting sprays.
Find ways to elevate your makeup look and make your skin appear even more glowy. If you're already using great skincare products, you'll achieve that brighter look more naturally. But it can be fun to play around with more products! If you just can't get enough of the glow, try using more liquid products. This will give you a dewy finish, and your skin will appear glowing, refreshed, and hydrated.
Don't wake up to dull, tired skin on a day that you've been looking forward to for so long. You'll be spooked! Instead, take care of your skin ahead of time and get glowing. You'll feel so great in your costume when you feel great about every part of yourself. When you're confident in your skin, you're completing one important piece of the confidence puzzle.