Cryptocurrency
5 factors that might hamper your experience with digital exchanges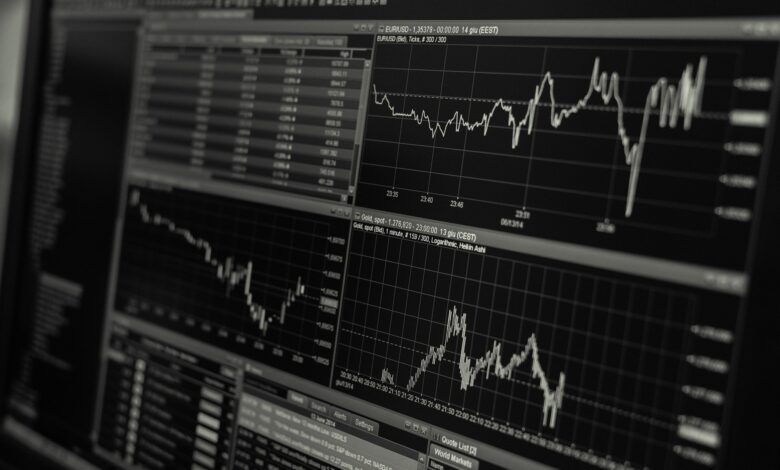 Cryptocurrency exchanges
Cryptocurrency exchanges are your go-to destination when you have to trade or stake cryptocurrencies. Now, with the crypto scene on rise, there has been a proliferating growth of crypto exchanges- as of now, you have around 600 such exchanges around the world. However, you have to understand a caveat here- not all such platforms would be "the one" for you. Rule of the thumb is to take a thorough study on at least 5-6 leading crypto exchange platforms to find out the most compatible platform for you.
But, before you proceed to study the reviews, you must gather a basic idea about the cons or the negative experiences you might face with crypto exchanges. Now, the goal is not to dissuade you from signing up with a crypto exchange- but to keep you inform with wholesome knowledge so that you can make an educate decision while choosing a leading crypto exchange.
The article below will discuss the cons of crypto exchanges you must stay aware of while looking for a crypto exchange. The discussion will be follow by a brief on the pro tips to remember while choosing a reliable and leading crypto exchange.
Cons of cryptocurrency exchanges
Hacking attacks
Hacking attacks are more than common with crypto exchanges these days. In 2021 alone, hackers stole a whopping sum of 3.2 billion USD from crypto exchanges. Not only the amount of loss was in billions – the worst fact is the 2021 crypto exchange hacking figures were 6x higher compare to what they were in 2020.
You might be shock to know that even some of the leading crypto exchange portals too have experience hacking attacks- and the list includes the greatest crypto exchange in the world as well.
Hacking attacks are more common in centralize exchanges; these leading crypto exchange portals carry one single point of attack and hence are easy to hack. Unlike centralize exchanges, the decentralize exchanges do not have one single point of attack and hence are extremely challenging to hack.
Complicate and higher fees
Crypto exchanges charge fees for almost every action you carry out over their platforms, ranging from deposit to trading to withdrawal, and so on. If you are planning to stake crypto on a leading crypto exchange, you might be charge for staking fees. And these fees could be pretty high and  utterly complicate at times, making things unnecessarily challenging especially for new traders and investors.
No room for fiat
This is another problem new investors and traders might face with crypto exchanges. If you search online for "how to buy crypto" a lot of answers will show you that you can buy crypto with fiat. But, the truth is, all exchanges do not accept fiat payments. Now, this limitation becomes particularly an issue for novice traders as they are just starting out. Hence, they don't have crypto backup to buy a new batch of cryptos.
Most of the time, new investors want to check out whether crypto trading would be suitable for them in the long run. As fiat is easily available to them, they prefer to use fiat to buy their first batch of cryptos. In other words, fiat payments make the process more convenient for them. But when your chosen leading crypto exchange doesn't accept fiat, it's easier to become demotivate.
One thing you should know here- centralize exchanges generally accept fiat payments. However, the decentralize counterparts are mostly incline to crypto payments.
Complicate user dashboard
Another problem with crypto exchanges is that some of the platforms barely bother about new investors while designing the dashboard. Novice investors are just starting out and they don't know much about buying/selling/staking on a leading crypto exchange. What they need the most is a simple, easy-to-use trading platform, devoid of complexities. If half of your time gets waste in navigating the menu bar, then you might not want to come back to the platform the next day.
Slow processing speed
It's a busy world today where people barely have time to stand and stare. In fact, the world probably moves faster in the crypto scene where the markets swing upward and downward at the drop of a hat. Such a fast-pace world hardly offers the leeway to wait for sloth processing speed.
Decentralize exchanges are infamous for sloth processing speed. However, centralize and hybrid leading crypto exchange platforms generally offer higher processing speed.
Tips to choose the right crypto exchange
Now, let's have a look at the pointers to keep in mind while looking for a credible and leading crypto exchange.
Cutting-edge security
This is the most crucial pointer you should keep in mind while looking for a reliable and leading crypto exchange.
Your chosen leading crypto exchange should be back by these following measures to ensure optimum security for users-
Cold storage
2-FA authentication
Additionally, a trust leading crypto exchange will also hold an insurance fund. The insurance backup will help the exchange to compensate for the lost funds in case the exchange ever finds itself into an attack.
Beginner version dashboard
Some leading crypto exchange platforms are extremely careful about the comfort and convenience of users. As a result, they have kept separate trading platforms for beginner and advance traders.
Now, as it has been mention above, you won't find this facility with the majority of leading crypto exchange platforms. Thus, you need to take some time out to conduct an in-depth research to find out the most compatible leading crypto exchange portals that offer a separate and more user-friendly dashboard especially for beginners.
High liquidity
You know a leading crypto exchange can be trust when the platform is able to boast high liquidity. You should check 24-hour-long trade volume to get a fair idea about the liquidity aspect of a leading crypto exchange.
Competitive fees
A reliable leading crypto exchange will usually charge competitive fees.
24/7 customer support
You can trust a leading crypto exchange if it guarantees to provide 24/7 live customer support.
Last but not the least, your chosen exchange should be back by a successful track record and rave reviews.