Business
What to Look for When Choosing a Web Trader for Commodity Trading?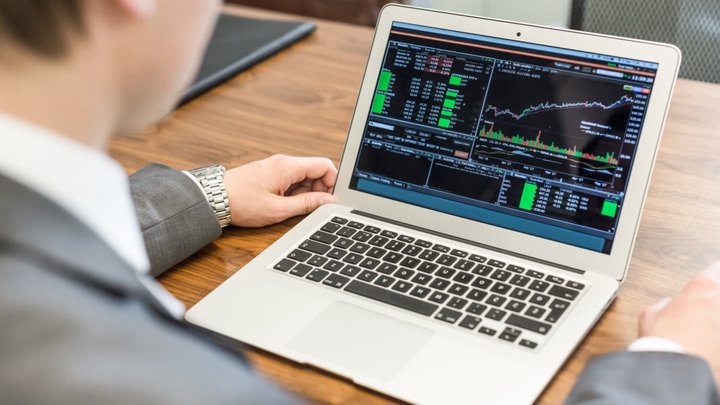 In today's digital age, trading commodities has become more accessible. With the rise of web traders, individuals can now trade commodities from the comfort of their homes or offices. However, choosing the right web trader can be daunting, especially for beginners. So if you are starting to dip your toes into the world of online trading and are unable to find an ultimate platform that caters to all your commodity trading needs, continue reading! This article will discuss the key factors to consider before you download webtrader for commodity trading.
1. User-Friendliness
The first thing to consider when downloading a web platform is its user-friendliness. The platform should be easy to use and navigate, with clear and concise instructions. The layout should be simple and intuitive, with all the information displayed prominently. The platform should also be accessible from multiple devices, including desktops, laptops, and mobile devices.
2. Security
Security is a critical factor to consider when choosing a platform. The platform should have robust security measures to protect your personal and financial information. Look for a web platform with two-factor authentication, SSL encryption, and other security features. Checking if a reputable monetary authority regulates the platform is also essential.
3. Fees and Charges
Another critical factor to consider is the fees associated with web trading. Different platforms have varying fee structures, including commissions, spreads, and other charges. Avoid platforms with hidden fees, as these can quickly add to your profits. Look for a web trader with transparent and competitive pricing.
4. Trading Tools and Features
The best platform offers a range of trading tools and features that can help you make informed trading decisions. Look for platforms with real-time market data, technical analysis tools, and customisable charts. Some web traders also offer educational resources, such as webinars and tutorials, to help you improve your trading skills.
5. Customer Support
Customer support is another crucial factor to consider when choosing a web trader. The support team should be knowledgeable, helpful, and responsive to your queries and concerns. Look for platforms that offer 24/7 support through multiple channels, such as phone, email, and live chat.
6. Reputation
The reputation of the web platform is also essential to consider. You can check online reviews and forums to see what other traders say about the platform. Also, check whether the platform has been involved in controversies or regulatory issues. Look for platforms with a strong track record of providing reliable and secure trading services.
7. Mobile Trading
Mobile trading has become increasingly popular, and many traders prefer to trade on the go. Look for web traders offering a mobile app for iOS and Android devices. The app should have all the desktop platform features, including real-time market data, charting tools, and trading options.
8. Demo Account
A demo accounts are a great way to test the features and functionality of a web trader without risking real money. A demo account can help you familiarize yourself with the platform and its features and develop and test trading strategies. Look for platforms that offer a free demo account that simulates actual trading conditions.
Ultimately, the web trader you choose will play a significant role in your success as a commodity trader. Researching and selecting a platform that offers the features and functionality you need is essential before you download webtrader. Considering the factors listed in this article, you can find a secure, user-friendly platform that offers a range of trading tools and assets. Remember to consider customer support, mobile trading options, asset coverage, customer support, and reputation to get the best out of the trading experience.