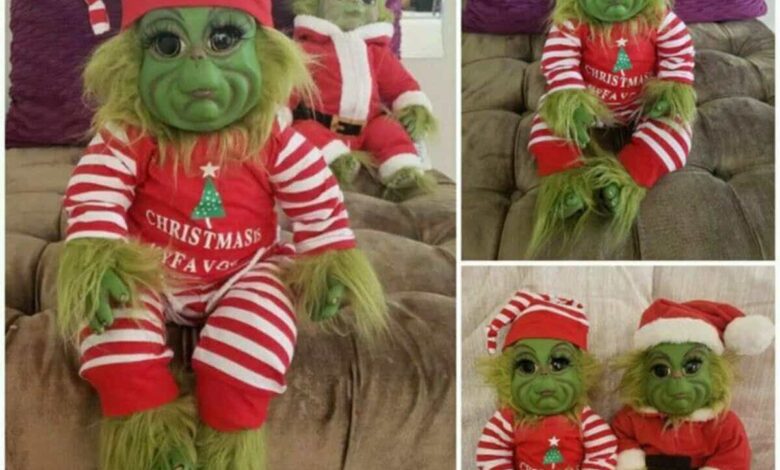 It's easier than you think to come up with some cool gift ideas for your friends or kids. Of course, it's a good idea to consider your pals' preferences and passions. Still, we're searching for something beyond cool and a little bit out of the ordinary!
The most thoughtful presents for friends are ones that 1) they'll actually use and 2) will put a smile on their faces. You should definitely get them comics if you know they enjoy them. Get them a figurine if they're interested in collecting them. Then you should gift them a plushie. You should view it as giving your buddy a reason to laugh or a chance to do something new and exciting related to an interest they share. Don't waste time thinking about what your friends won't like about the present; instead, concentrate on what they will.
It's important to know what your friend is like. What they enjoy and what makes them giggle. Perhaps, you are the best buddy and want anything enjoyable, but most friends are foolish and simply want to make fun of their other pals ( in a nice way).
Who is grinch?
The Grinch made his debut in "The Hoobub and the Grinch," an illustrated poem by Dr. Seuss that was first published in the May 1955 issue of Redbook magazine. How the Grinch Stole Christmas! was written by Dr. Seuss a few years later, at the start of 1957.
With a heart "two sizes too tiny," The Grinch is a grumpy, reclusive monster. He lives in a mountain cave to the north of the always-upbeat and friendly Whoville. The Grinch decides to steal Christmas from Whoville after being upset with the town's Christmas celebrations for 53 years. He dresses up as Santa and takes his dog, Max, along on the trip to Whoville. The Grinch breaks into the first house in the square by sliding down the chimney and taking the Christmas tree, presents, and food. Cindy Lou Who, a young Who girl, temporarily interrupts him. Still, he devises a cunning tale to get rid of her and continue on his way.
Once he has finished robbing all of the Who homes, the Grinch loads his sleigh of stolen goods and heads to Mount Crumpit, where he plans to throw them into the depths below. In the morning, he anticipates hearing the Whos sobbing, but instead, he is taken aback by the sound of them singing a joyful Christmas carol. The Grinch's once-shriveled heart swells to its normal size as he realizes that Christmas "means a little bit more" than presents and eating. The Whos invite the changed Grinch to return their gifts and eat with them at their holiday feast after he returns them and thanks them.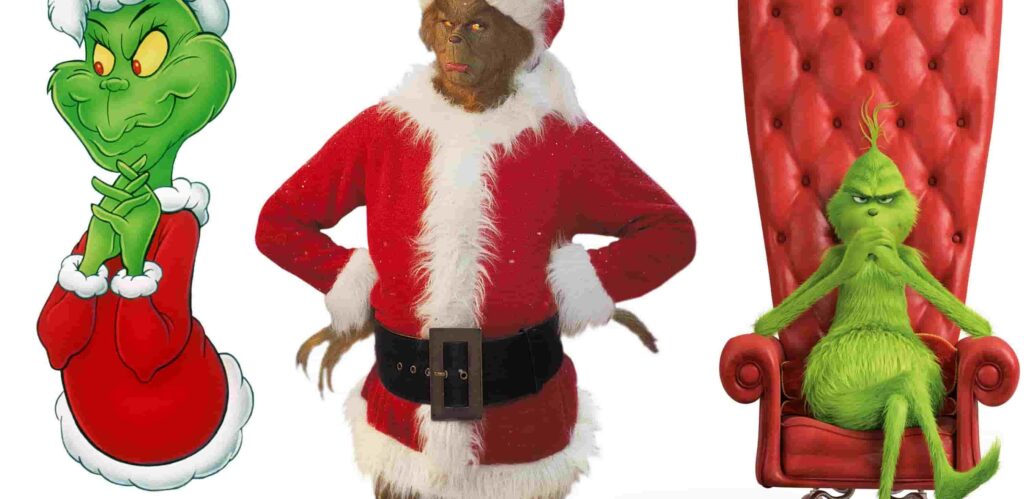 Why is grinch popular?
We can only pray that, like the Grinch in the story and movies, all the grumpy people we know will come to appreciate the genuine spirit of Christmas. It may be hard to get into the Christmas spirit on certain days, but we must ignore the external distractions and seek within to uncover the true meaning of the season.
There's thatb tiny bit of the Grinch in all of us; therefore I think it's safe to say we can all relate to the character of the Grinch. The Grinch's witty one-liners throughout the film have a deeper significance to which we can all relate. And there's Cindy Lou Who, working hard to set everything right again. As a result of her efforts, the Grinch realizes that all anyone wants for Christmas is for everyone to get along and celebrate love. In spite of the fact that we can all agree that the Grinch is a monster at the start of the narrative, he redeems himself by the conclusion when he realizes the true spirit of Christmas. His love for Cindy Lou Who causes his heart to swell to three times its original size, and the narrative ends happily.
At long last, the Grinch has established himself as an iconic representation of Christmas. His image is ubiquitous in Christmastime decor, commercials, and merchandising, earning him widespread adoration and recognition.
The Grinch's ongoing appeal may be attributed to many factors, including his distinct look, engaging personality, numerous adaptations, uplifting message, and close affiliation with the holiday season.
Conclusion
A stuffed replica of The Grinch is an excellent gift for children; it will become their closest confidante and travel companion. Children have a natural desire to take care of the toys they are given, so you can be confident that they will receive many hugs and kisses. When touched, the Grinch becomes extremely affectionate. This is why I recommend purchasing this lovely toy for your child. For over fifty years, children all across the world have read and repeated How the Grinch Stole Christmas by Dr. Seuss. Many admirers desire to bring Whoville's antisocial misanthrope home with them. Anyone wishing to commemorate the recent release of the film The Grinch may seek a grinch plush toy of the main character.