Food
Hot Coffees To Make Your Monsoon Better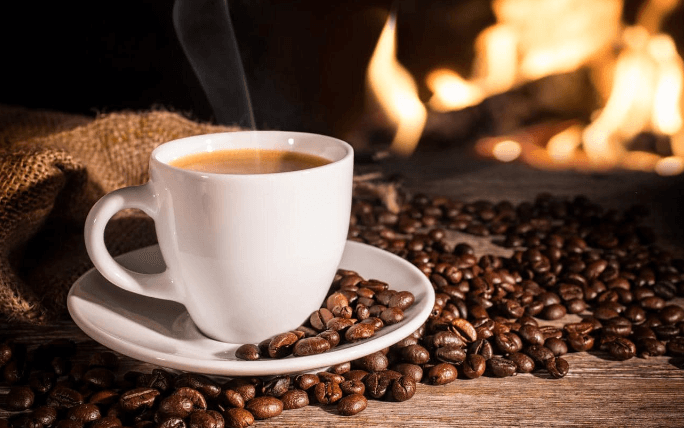 It is an altogether different kind of fun to drink hot coffee while inhaling the soothingness of the raindrops dancing down to earth with winds during the monsoon season. While monsoons make their entry within summer, it might sound a bit odd to talk about hot coffee instead of cold ones. Coffee lifts your mood and gives energy. Not only this, it is rich in vitamins and minerals. Cold coffees are real fun in summers and they are just irreplaceable but in monsoons, the temperature goes down and the sun takes a bit of a rest which ensures a perfect mood and timing to having hot. Tea is also a great option as a monsoon time beverage but coffee has a different texture and taste and it just sounds more fun.
We have talked about enjoying a hot coffee while its raining outside but not that simple style coffee. We are talking about coffee types that you just get to enjoy at luxury restaurants most of the time. And we want you to enjoy them at your home. But if you think that I do not know how to make coffee, then there is no need to worry about it. We have brought for you four coffee recipes, after which you too will be able to enjoy hot-hot coffee with rain.
We are also adding a cake at the end of every coffee recipe to treat your taste buds perfectly in monsoons. You can order cake online while the coffee is in the making.
French Vanilla Cappuccino
Ingredients You Need 
100 ml brewed coffee (French press/drip coffee)
150 ml milk
10 ml vanilla flavor
1-2 tsp brown sugar
a pinch of peppermint
hand blender or electric mixer
Recipe-
First, boil the coffee. Keep it warm and ready. After this, heat milk on the gas and add vanilla flavor to it. Heat the milk on a low flame, gradually increasing the temperature till the milk boils. Keep stirring the milk so that it does not stick to the bottom of the vessel. After the milk comes to a boil, switch off the gas. Now add more or less brown sugar as per your choice in the milk. Now carefully pour the hot coffee and the boiled milk and vanilla mixture into the metal cup. The metal cup keeps the milk warm. If you don't have a metal cup, use a thick glass cup. Now garnish it with some mint and two drops of rose syrup. Add more to your experience with a slice of cheesecake that you can order through cake delivery in Gurgaon or wherever you live.
Cinnamon Mocha Cappuccino – Cinnamon Mocha Cappuccino
Ingredients You Need 
150 ml milk
10 ml cinnamon syrup
20 ml chocolate syrup/sauce
150ml brewed coffee (French press coffee would be perfect)
ground cinnamon or unsweetened cocoa powder
Recipe
Heat the milk in the microwave at high temperature for one to one and a half minutes, but do not let it boil. Now beat this hot milk with an electric mixer. Beat the milk until it becomes thick and foamy. Now microwave the cinnamon and chocolate syrup in a microwave-safe coffee mug for 20 seconds. After this, take out the coffee and add hot milk and foam to it with a spoon. After this, sprinkle cinnamon or cocoa powder on top and serve immediately. You can enjoy butterscotch cake with Cinnamon Mocha Cappuccino.
Orange Spiced Cappuccino 
Ingredients You Need 
1/2 cup whipped cream
1 tablespoon powdered sugar
150 ml milk
100 ml hot coffee (drip coffee / Moka pot coffee)
1 tsp grated orange peel
60 ml orange juice
1/4 tsp cinnamon
nutmeg
Recipe
In a small bowl, whisk the cream with the powdered sugar until peaks form. After that, keep it in the fridge for some time. Now heat the milk in a medium-sized saucepan on medium heat. Then add coffee, orange peel, orange juice and cinnamon to it. After this, sieve it in the serving pot. To serve, pour it into a small cup and fill it only halfway. Now pour a spoonful of whipped cream over the coffee and sprinkle a little nutmeg and enjoy your coffee. The dense chocolate cake will surely be the perfect choice to enjoy with Orange SPiced Cappuccino.
Honey Cappuccino
Ingredients You Need 
100 ml brewed coffee
150 ml milk
1 tbsp honey; add more if you like it sweeter
Honey Crystals and Honey Drizzle
Recipe
First, make coffee with the help of a Moka pot or home espresso machine. After this, add honey to the milk and make it foam. If you do not have a foamer, heat the milk till it boils, and with the help of a blender, make a foam or froth in the mixture of honey and milk. Now pour coffee into a mug and pour honey milk over it. Garnish the coffee with honey crystals and honey drizzle, and enjoy. Enjoy bites of blackforest cake with your honey cappuccino.