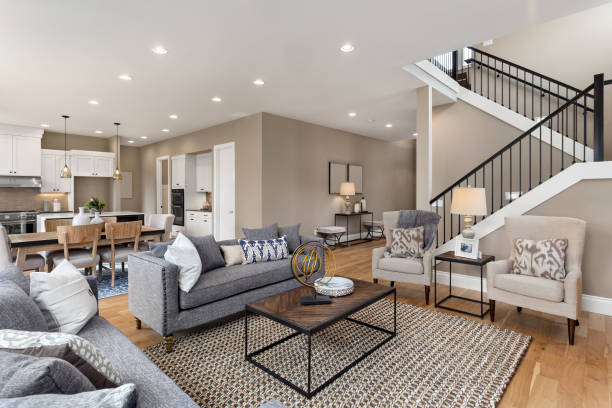 The real estate market is one that has seen immense growth over the past decades and shows no signs of slowing down at all. In this scenario, investments in real estate and similar assets are something that is lucrative to many, and flipping houses in California can be a great business idea for anyone who wishes to make it big in the real estate market someday.
But before one could start off in this field effectively, expecting a great deal of success, it is important to learn about some of the primary terms that form the backbone of this system. Here, we would be discussing some of the critical terminologies that are associated with fields like probate sales or flipping houses.
The what's what of flipping houses.
 Investment in real estate is a diverse avenue and flipping houses for a profit is one of them. So, let's start.
Flipping houses-
Before moving on to the other terminologies that are an integral part of this field, let us take a look at what flipping houses actually mean. Well, this means buying up distressed properties for cheap, fixing them up and renovating them, and then selling them for a margin. This margin acts as the profit. This is an industry that has grown to become a behemoth of the real estate industry, raking large profits year on year. For anyone who's just starting off in this field, flipping houses in California can be a good first step.
 Probate sale-
Technically, a probate sale of houses refers to the process wherein a local probate court handles the executes the selling of a recently-deceased person's house. The local court executes this selling process via a real estate agent, and the process is quite similar thereon. These houses can be purchased at a significant discount and can prove to be a great opportunity for anyone who wishes to buy them up and sell them for a profit once renovated.
Motivated sellers-
When it comes to flipping houses in California, motivated sellers are the ones who can provide the best deals there are. Although this term can be used as a collective for several sellers who may be selling off under varied conditions, they usually refer to people who are eager to sell their properties as soon as possible, even for a price that's less than the prevailing market value. For these sellers, it is the time that's more of a priority than the price, and thus they can be a great source for anyone who's looking to pick up a property on the cheap to flip for a profit.
Inheritance leads-
If you are someone who's operating in this lucrative real estate flipping market, you just cannot go wrong with properties that are being sold off via inheritances. In several cases, it is seen that value stored in the form of real estate, once handed down from one generation to another, gets sold off for a much-discounted price. The primary reasons that influence such a sale are as follows.
They reside or operate in another state.
They need a sudden influx of cash.
They do not want to spend heavily on maintenance, upkeep, or dealing with the various formalities.
To settle sibling rivalries and demands.
Divorce sales-
When it comes to divorces in the USA, most of the houses end up getting sold as part of the settlement deals. These properties can be a great choice for anyone who is looking to snap these properties up for a discounted rate because truth be told, these couples and attorneys would always value time and convenience over getting the right price. If someone wishes to buy these properties to flip, they can either take the services of a reputed online platform that deals in these leads or by visiting courtrooms and attorneys.
In a majority of these cases, the houses are in pretty good shape, thereby ensuring that the maintenance and renovation costs involved in flipping the house are minimal, thereby helping maximize profits.
Off-market listings-
In real estate, there are various channels via which a property can get sold. While some houses may be listed on various real estate and classified platforms to attract customers, off-market, a.k.a off-grid properties are those that aren't listed publicly on any such classified pages or websites. These properties usually hit the market due to inheritance, divorce, probate sales, etc., and are a great choice for anyone who is on the lookout for a suitable property to purchase, renovate, and flip for a profit.
These were just some of the many terminologies that form an integral part of the house-flipping and probate sale ecosystem.
Final take:
 Flipping houses in California is a great way for anyone to get started in the real estate industry, and there are several ways in which one can go about doing it successfully. It is advisable that you learn all the nitty-gritty of the trade so that you can successfully do it.