Fashion
Everything You Must Know About Laser Hair Removal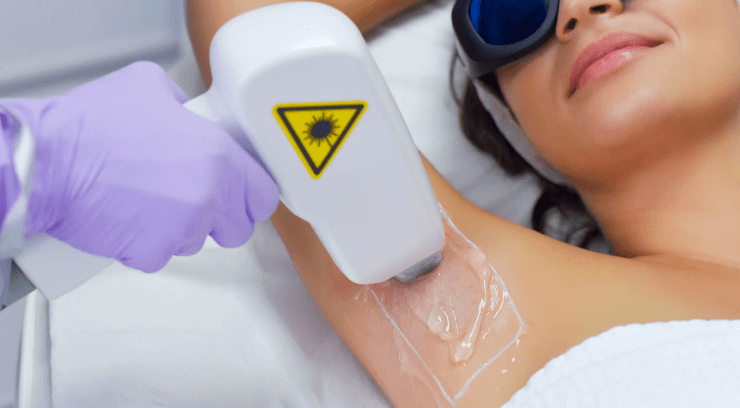 With an estimated revenue forecast of USD 3.6 billion and a CAGR of 18.4% from 2022 to 2030, laser hair removal is gaining tracking and emerging as one of the most popular body treatment options in the US. It is an excellent way of getting rid of unwanted body hair. It guarantees hair reduction and long-term hair removal, making it increasingly cost-effective. So, instead of enduring excruciating pain during waxing or epilation at salons every month, you can book an appointment for Laser Hair Removal San Diego
What Is Laser Hair Removal?
Laser removal involves using a concentrated laser beam to eliminate body hair. It can be used on any body part, such as the face, underarms, bikini line, and all over. Instead of cutting hair at the surface, like in shaving or plucking it from the root, as in waxing, threading, or epilating, laser reduction works on a different principle. With the laser, the hair follicle is destroyed at the root. This makes regrowth very slow and consequently reduces the overall growth rate.
In this treatment, a laser beam is directed at the skin toward the base of the hair. As you're aware, your hair has a darker pigment, making it appear darker. This pigment absorbs light from the laser and converts it into heat. The energy is then used to burn the follicle right to the root. Since you're effectively destroying the hair, it grows back very slowly with a sparse growth pattern.
The success of your treatment relies heavily on the contrast between your skin tone and hair color. For instance, there isn't much pigment difference between people with fair skin and light skin and tan skin and dark hair. It is challenging for the laser to target the hair in such a situation. However, laser reduction works excellently for those with fair skin and dark hair. Here, the hair will absorb a lot more heat allowing the laser to burn the follicle faster.
Is Laser Hair Removal Permanent?
With around 1.1 million procedures in the US in 2019, the laser is considered the 4th popular non-invasive skin treatment. However, with popularity, new myths have also emerged. Many claim that San Diego laser hair removal shows permanent results, which isn't true. Laser is highly effective in reducing growth and minimizing hair patterns, but it isn't permanent.
Typically, a treatment plan includes 6 to 12 sessions every 3 to 4 weeks, depending on your growth. Once the regimen is finished, you might have to book additional maintenance or a top-up session if you see some regrowth.
What Are Some Precautions To Take During Laser Hair Removal?
With a single session raging around $100-$3,000, many clinics in San Diego offer laser hair removal. However, before you book an appointment, it is always advisable to look at some precautions you're expected to follow during your treatment.
Avoid waxing, epilating, or threading hair at least 1 to 2 months before treatment
Avoid bleaching your skin at least 2 to 3 weeks before treatment
Avoid sun exposure, tanning beds, chemical peels, and other irritants before your session
Avoid hot baths, steam showers, or saunas for 2 to 3 days post-treatment
Avoid strenuous exercises and swimming for the latest a week post-treatment
Avoid cosmetics such as skincare, makeup, and perfumes for at least 48 hours
Final Words
Laser removal is highly effective in reducing and eliminating unwanted body hair. It offers longstanding results with minimal damage, making it a popular choice among several Americans. If you, too, are interested in Laser Hair Removal in San Diego, be sure to contact your local skin clinic. Begin your journey toward smooth and hairless skin with the correct facility.